You can set a schedule to allow Driver Easy to scan your computer automatically.

Follow steps below to use the Scheduled Task function to set a schedule.

Step 1: Click the three-line icon in left bottom corner and click Settings.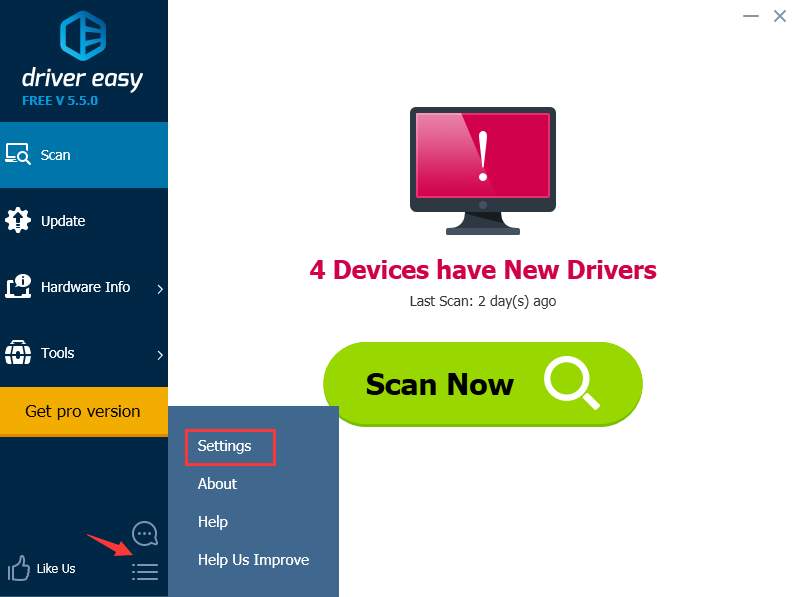 Step 2: Click Scheduled Task in left pane.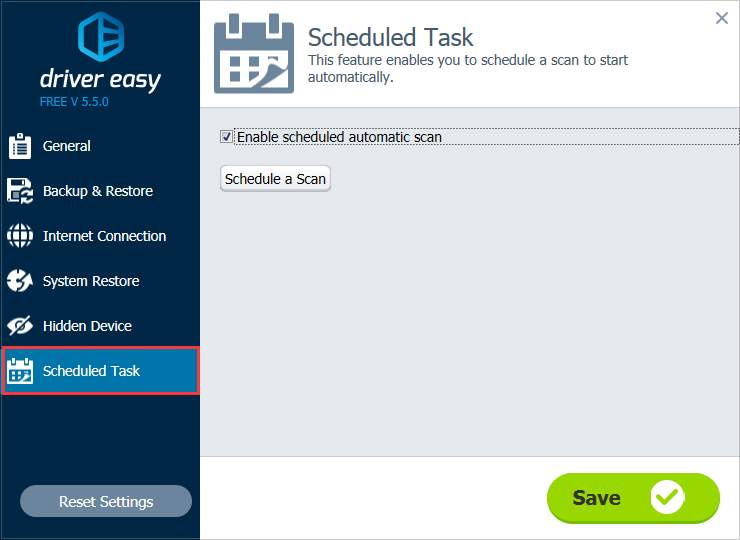 Step 3: Make sure the box next to "Enable scheduled automatic scan" is checked. Click Schedule a Scan button.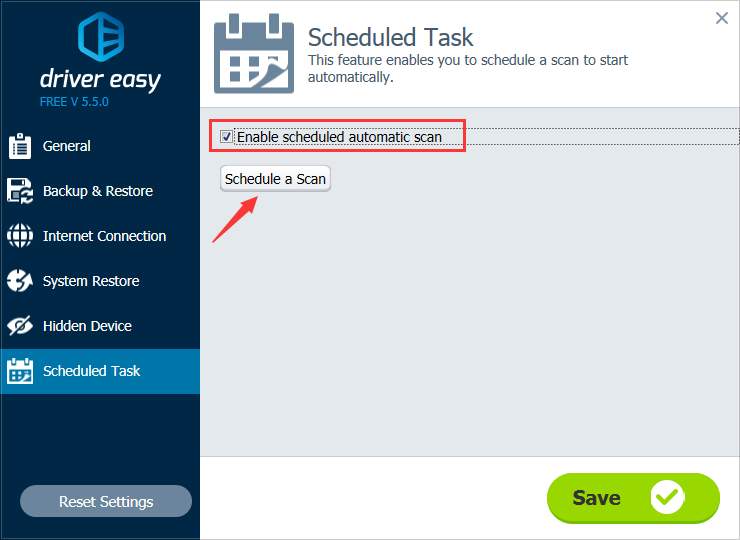 Step 4: Schedule the scan time depending on your need.



Step 5: Click on OK button to save the schedule.