Before you install the driver, it is recommended that you create a restore point, so you can restore the system if any serious problems occur. Driver Easy is set by default to create restore point  before installing the driver. If you don't want to create restore point automatically, you can change the settings in Driver Easy.

Follow steps below to use the System Restore function.


Step 1: Click the menu icon in left bottom corner and click Settings.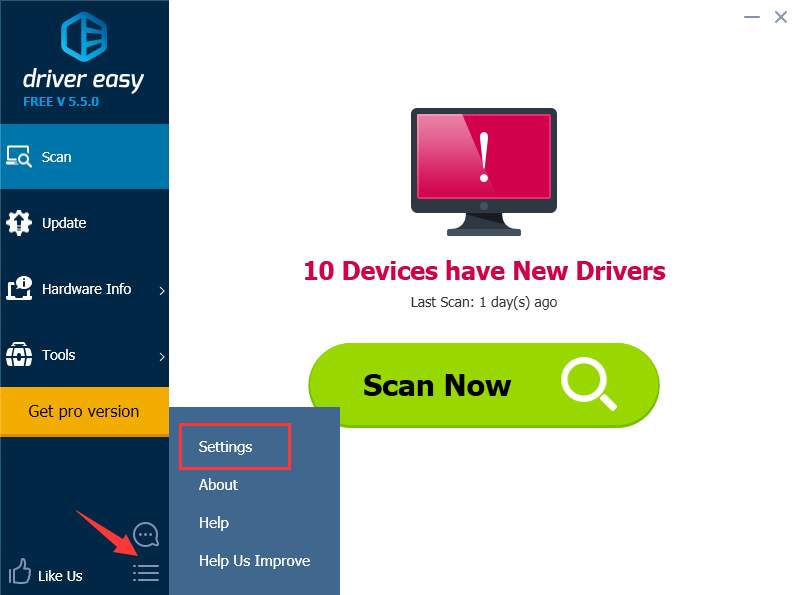 Step 2: Click System Restore in left pane.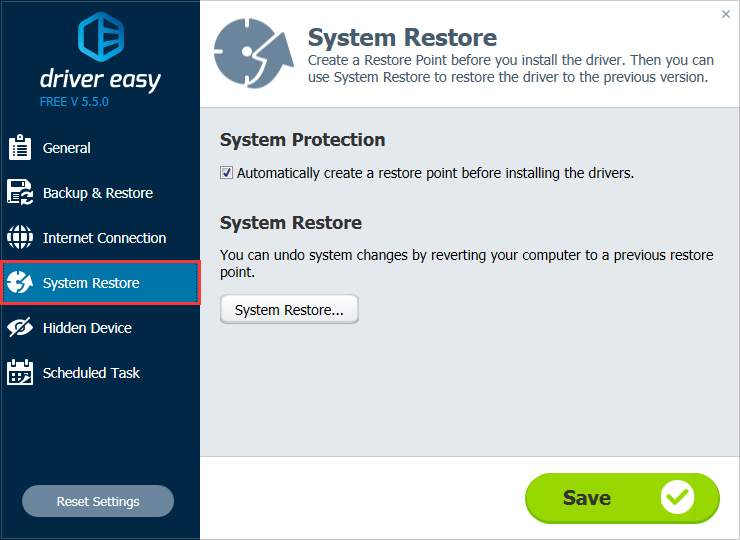 Step 3: The box next to "Automatically create a restore point before installing the drivers" is checked by default. You can uncheck this box if you want.



Step 4: Click on Save button then the changes will be saved.

If you have created a restore point, you can restore the system to a previous state. In System Restore window, click the System Restore then follow the on-screen instructions to do a system restore.