To use Driver Easy to uninstall drivers, follow these steps.


Step 1: Click Tools in left pane.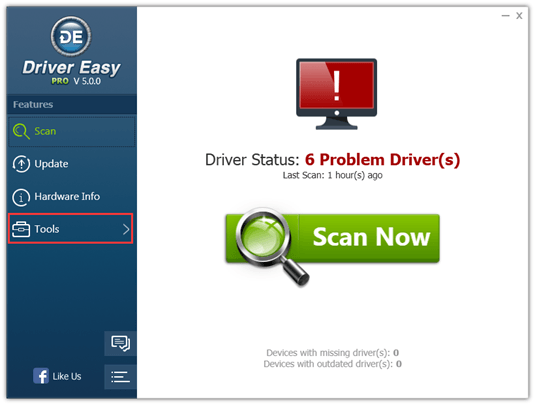 Step 2: Click Driver Uninstall.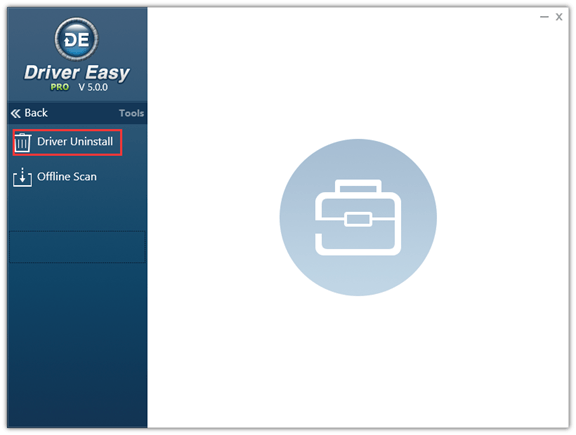 Step 3: In right pane, locate and highlight the driver that you wish to uninstall and click Uninstall button.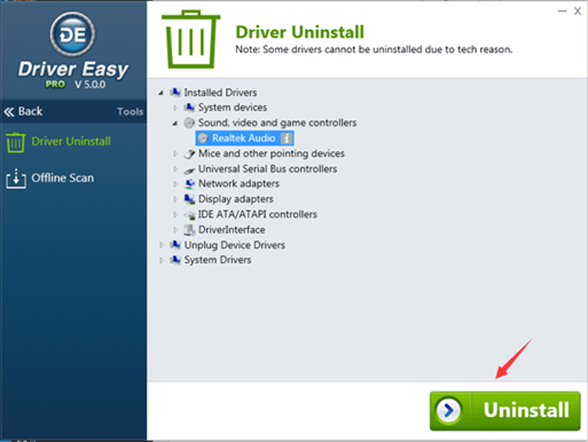 Step 4: When uninstall completes, a dialog box will pop up and tell you the driver has been uninstalled successfully.
Click OK button to confirm it.