You can change the following settings in General:
Language
Driver Easy supports Multi-Language. You can choose to set the language to the language that you understand.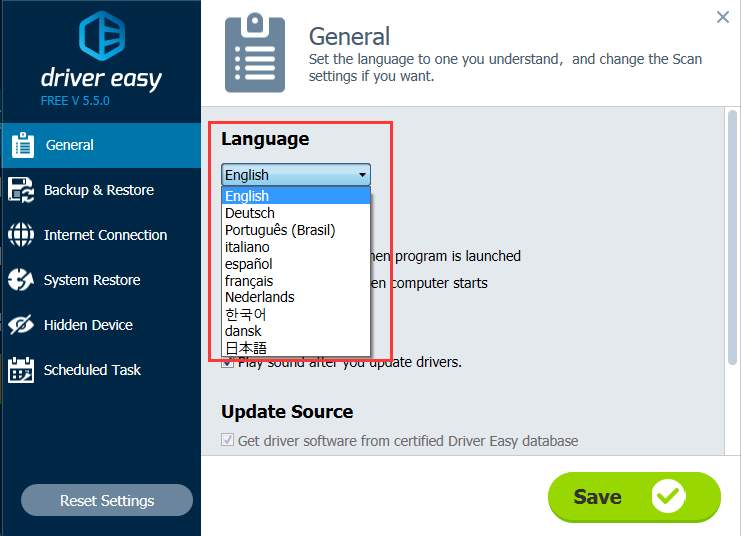 Scan
If you want Driver Easy to scan your computer when you open the program, check the box next to "Automatically scan when program is launched."
If you want Driver Easy to open when you start computers, check the box next to "Run automatically when computer starts"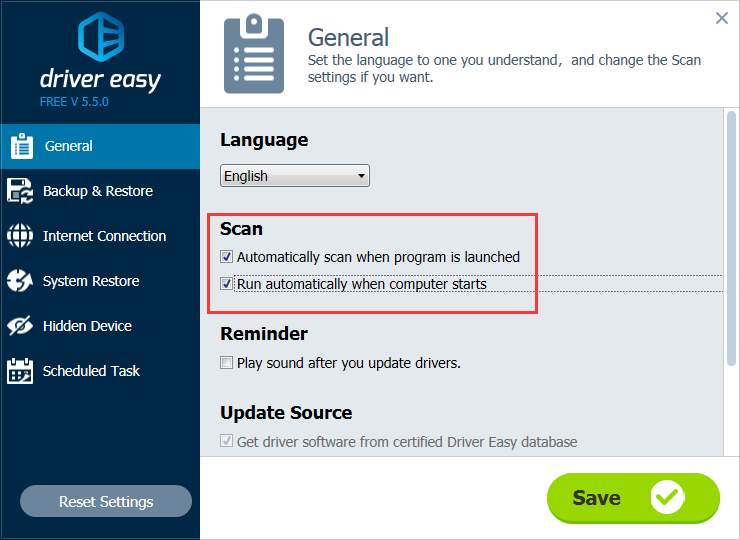 Reminder
Driver Easy plays sound by default after driver update is done. You can choose not to play sound. Just uncheck the box next to "Play sound after you update drivers".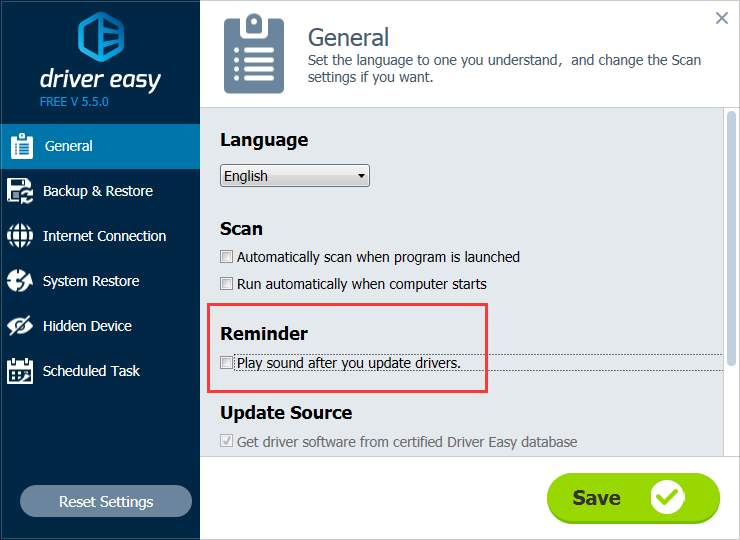 Update Source
Driver Easy provides drivers from its database by default. If you want, you can also choose to get drivers from Windows Update. Check the box next to "Get driver software from Windows Update".
Debug Information
This will help us collect the debug information to improve Driver Easy.  

After you change the settings, click Save button then the new setting will be saved.