5. Download drivers by Driver Easy Professional Version
Step 1: Click "Register" button to register and activate DriverEasy first.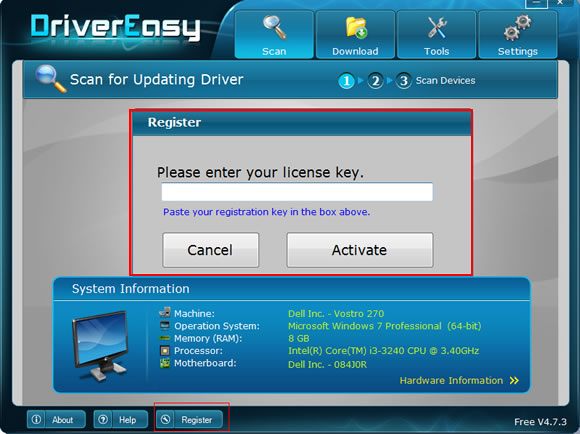 Step 2: After click Activate, Driver Easy would take seconds to Activate. Click ok to finish activation.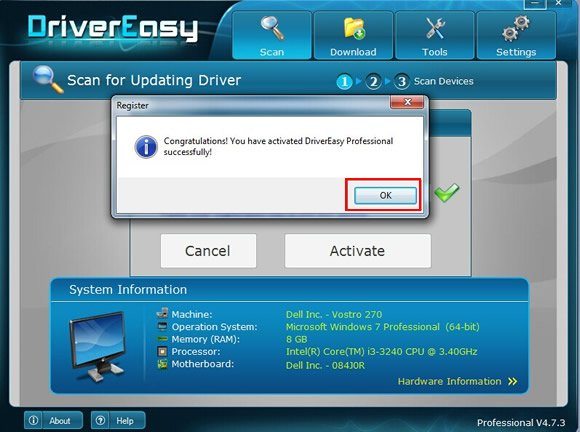 Step 3: Dclick Scan Now button to scan your computer.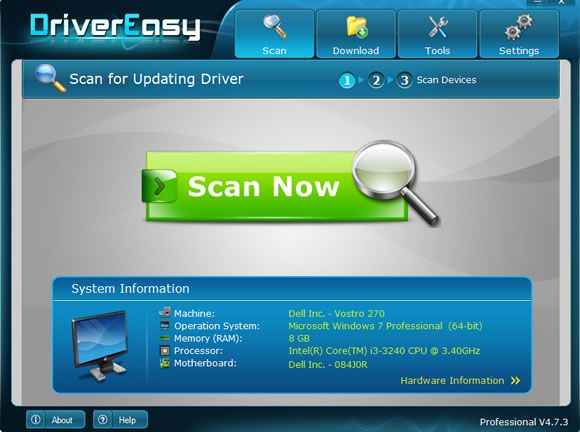 Step 4: After finishing scanning, Click Get Driver to enter into Download Drivers windows. Click Download All button to download all drivers at a high speed.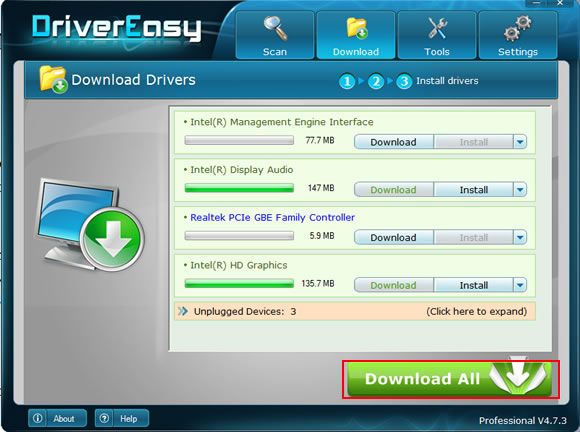 Step 5: Once the download of driver is completed, DriverEasy will lead you into install window.